03/28/2017 - Dr. Francisco Pages on Arrebatados (America TV - Channel 41)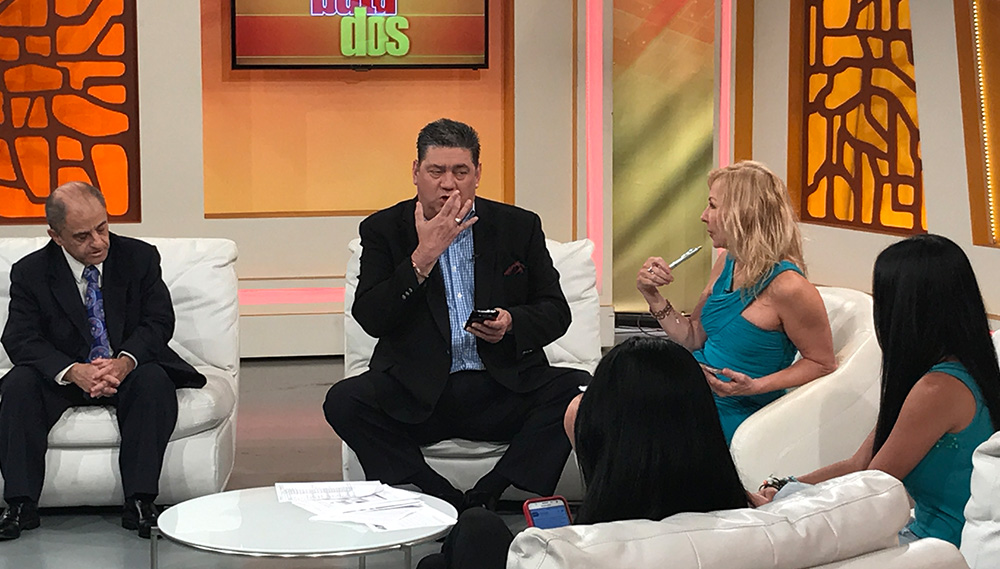 On Tuesday, March 28, 2017, in Arrebatados, a program of America TV Channel 41, our doctor with 40 years of experience Francisco Pages debates with a group of journalists and Maria Laria (the host of the program) on this sad news of the suicide of this teenager. A Miami psychologist examined Naika Venant in June 2015, concluding that she was a "depressed, furious and fearful young woman" who often thought about death. "She believes people will abandon her and betray her" she wrote.

Terilee Wunderman diagnosed Naika suffering from "a major depression" and post-traumatic stress syndrome and recommended that she needed to see a therapist specializing in the disorder to treat the troubled young woman. Wunderman also warned that the 12-year-old girl should not be crammed with pills, since the medication she was taking "can sometimes cause the side effect of depression".

Over the next 18 months, however, Naika doctors repeatedly prescribed the drug they were taking, increasing the dose, and added another drug, Zoloft, according to the records. This antidepressant pill has a warning: it increases the risk of suicide in minors.

Naika was taking both drugs when she committed suicide last January 22, hanging herself after tying her scarf to the "door of a shower" and transmitting her suicide on Facebook Live from her adopted home in Miami Gardens. Zoloft's dose was doubled since Dec. 8.

Read more here: http://www.elnuevoherald.com/noticias/sur-de-la-florida/article140512323.html#storylink=cpy

Doctor Pages discusses with reporters because they do not understand how a medication for depression can increase the risk of suicide to what Dr. Pages responds: "All antidepressants and SSRIs increase the risk of suicide at the beginning of treatment in young people because they remove them Of the deep depression and give them the courage to commit the act of suicide, the solution is not to give them antidepressants because it would be a bad practice of the psychiatrist, but to create a system of constant monitoring for the first month, this would include the participation of psychologists, social workers, psychotherapists and mainly the family. In this case the girl was adopted and was missing this crucial factor of support "